References
Electrical Installations - Schnabl Stecktecknik
The company Schnabl Stecktechnik GmbH has been a MiraTech customer for almost 30 years. The company's founder Louis Schnabl had the bright idea to establish a company in the field of electrical installation connector systems in the mid-1980s and to manufacture them in plastic.

In the course of this long relationship, MiraTech has become a full-fledged systems provider for Schnabl Stecktechnik in which we are heavily involved in product development, constructing the tools as well as the entire production process and logistics operations to customers.
Automobile Headlights – ZKW
Since the year 2000, we have worked for Zizala lighting systems. During this long-term cooperation, we have specialized mainly in the construction of reflectors, apertures and diffusers as well as the production of small POM parts. Within the project Pro4Plast we were able to test some of the research results on product development for Zizala. For several years we have also been working increasingly in the production area for ZKW. In addition to the acquisition of additional tools for production, we have installed a series accompanying measurement technologies with integration into the ERP system.
POS-Systems – Hirsch
The Hirsch company, a very reputable manufacturer of watch straps from Klagenfurt, has been a customer of MiraTech since the 1990s. Back then, we began manufacturing POS stands for the sale of watchbands. In 2005, we were, therefore, commissioned with the technical implementation of a new generation of POS stands.

In just 9 months, we had the designs for 3 different stand types from KISKA, which are constructed from a combination of plastic, wood, steel, and leather, converted these into individual parts, built 23 injection molds and took the stands into zero-series production. The first stands for placement at trade fairs were delivered at this time. It was by far the biggest new development ever undertaken by us together with a customer.
Collective Research with the Plastic Cluster - Pro4Plast
Pro4Plast was a "collective research" project in the 6th EU Framework Program, where research institutes, industry associations and SMEs worked on new ways to improve the competitiveness of the European injection molding industry.

28 partners from 10 EU countries developed a systematic method for manufacturing highly functional parts in 3 years. The goal was to reduce development costs and drastically cut the "time-to-market". The result was a computer-aided product development system based on newly developed functional specifications and with the implementation of a stage-gate process approach. Also, Simcon simulation software was considerably expanded for this purpose. To have in the development phase also useful material data for simulation, a novel viscosity measuring system was developed.

Miraplast was involved as one of the eleven SME partners instrumental in the conception and design of practical applications. Together with our customers, we already tested parts of this development. For more information on this project, please visit: www.pro4plast.net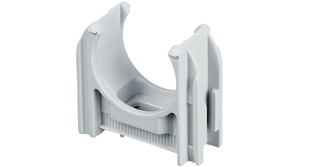 Schnabl-Elektroschelle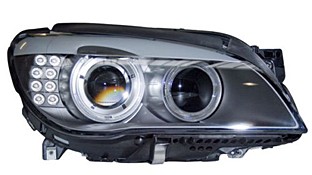 ZKW-Scheinwerfer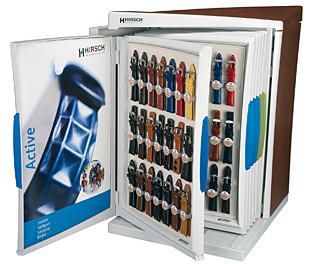 Hirsch-Display